Krauss LTD will invest 9 million euros in the development of the company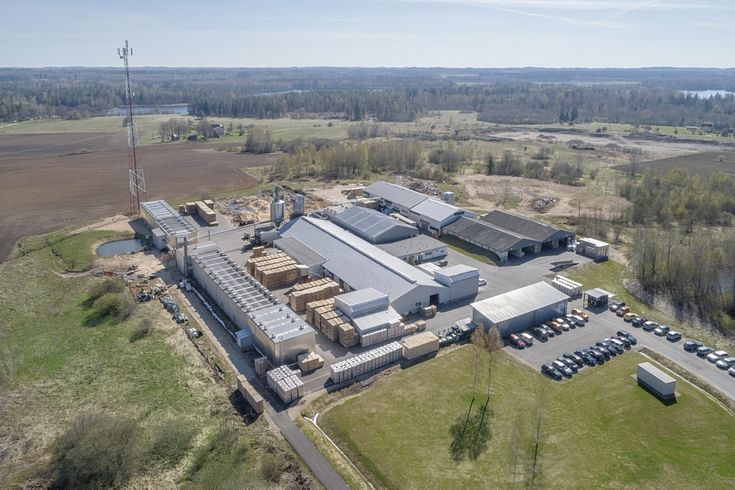 Krauss SIA, a producer of birch lumber in Europe, has agreed with Swedbank on a financing of 9.2 million euros.
Financing is intended for the introduction of new equipment and technological processes, as well as the construction of new production buildings and infrastructure. Investments will promote the company's competitiveness and increase export volumes.
The new equipment will form a single technological production line, ensuring high productivity and an environmentally friendly production process. On the other hand, the construction of new production buildings at the production plant in Klintaine will optimize the production process of the final product and provide additional space for storing raw materials and products.
As Igors Mashals, a member of the board of the company Krauss SIA, emphasizes: "The basic idea of every manufacturing company should be how to produce a high-quality and demanded product at a competitive price and increase its efficiency. Aware of this, we continue to actively invest in the development of the company, installing advanced and energy-efficient production equipment, expanding and improving storage areas for raw materials and finished products".
Krauss SIA is a leading producer of birch lumber in Europe, which performs a full processing cycle from sawing logs to finished products, as well as processing wood residues into fuel briquettes. The investments envisaged in the project relate to the creation of environmentally friendly and energy-efficient materials and products, the effective use of residuals from production processes, the accumulation and acquisition of energy, as well as the reduction of air pollution.
Jānis Zaļums, Head of Swedbank's Small and Medium Enterprise Service Department, states, "Krauss SIA is an excellent example for Latvian companies, which are able to produce goods with high added value from Latvia's natural resources, by thoughtfully planning and investing in production processes. The company was able to introduce production without residues, and now, by developing a unified technological production line, the negative impact on the environment will be reduced".
The company's production process is divided into two structural units - the sawmill is located in Cesvaines parish, while the parts production plant is located in Klintaines parish. The company follows the FSC policy of the international wood supply certificate, which ensures environmentally friendly, socially responsible and economically profitable forest management. The production process is ensured thanks to the efficient and synchronized operation of both production plants, which is ensured by a professional team of employees using modern woodworking technologies.
Krauss SIA is a company with 100% Latvian ownership capital, which has been operating in the industry since 1999. Currently, the company employs an average of 152 employees. The company mainly exports its products to more than 22 countries of the world, and the main markets are Estonia, Poland, Sweden, the Netherlands and the USA.
https://www.db.lv/zinas/krauss-uznemuma-attistiba-ieguldis-9-miljonus-eiro-511968